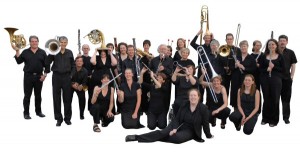 The North Cheshire Wind Orchestra, a wind band based in Warrington, Cheshire, is looking for a new musical director.
The orchestra has close links with the RNCM and is well renowned in the region. It has many professional and high standard amateur players. We play four to five concerts a year at varied venues including RNCM and Sale Waterside.
The orchestra play to a high standard and with a professional attitude. We are planning to further our competitive results in the 2014-2015 season by moving from the Community to the Open BASBWE level.
The orchestra rehearse on a Friday evening from 7.30pm until 9.45pm at Bridgewater High School (Lower School), Hall Drive, Warrington, WA4 5JL.
Candidates are requested to apply for further details and to send a written CV to J. Allison, Acting Secretary, 147 Higher Lane, Lymm WA13 0BU by the end of January 2014. Or email:
---
Share this Article: