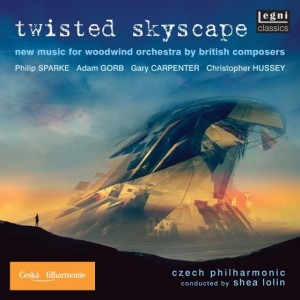 In March this year, a small UK creative team (comprising a conductor, three composers, a recording engineer and a filmmaker) will be travelling to Prague to record one of the world's leading orchestras, the Czech Philharmonic, for a ground-breaking new music album.
The album, 'Twisted Skyscape', will be the first of its kind, devoted entirely to contemporary music specially written for the woodwind orchestra. Featuring music by living British composers, it will showcase a kaleidoscopic soundworld created by flutes, oboes, clarinets, bassoons and saxophones, an instrumental line-up that many music lovers will be encountering for the very first time.
Featured composer and producer of the album, Christopher Hussey says of the woodwind orchestra, "it has a highly adaptable and magical tonal palette, it can be, in turn, boldly vibrant and delicately beautiful, thrillingly powerful and hauntingly tender, earnestly solemn and joyously comical!" Its variety will be captured here in an enjoyable selection of modern works by composers Philip Sparke (Overture for Woodwinds), Adam Gorb (Battle Symphony), Gary Carpenter (Pantomime) and Christopher Hussey (Twisted Skyscape, Dreamtide). Gary Carpenter, Professor of Composition at the Royal Academy of Music and the Royal Northern College of Music says of the album, "The woodwind orchestra project is exciting and innovative and I am delighted - indeed honoured - to be involved with it." Four of the five pieces featured on the album have never been released before, so this is a much-needed disc, giving voice to both the genre and some substantial and exciting music.
The project is the vision of conductor, Shea Lolin, and composer, Hussey, who are seeking to throw the spotlight on this unusual and beguiling instrumental combination, and to introduce a wider audience to its power. Lolin, a member of the Executive Committee of the British Music Society and himself a clarinettist, says, "What makes the project truly unique is the instrumentation, the woodwind orchestra is almost unheard of and there is, to the best of my knowledge, only one recording dedicated to it, and that dates from the 1950s! It deserves better recognition and I have long since wanted to record the works we are including on the disc, I am really passionate about British music and I want to promote wind music in the best way that I can, so this project brings together for me several components that I care deeply about."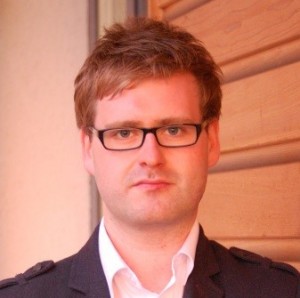 Lolin has been commissioning and conducting new works for woodwind orchestra since 2005, and has been collaborating with Hussey since they met in 2007 during a partnership for the then spnm's Adopt-A-Composer scheme. Back in March last year he conducted the Bloomsbury Woodwind Ensemble premiere of the woodwind version of Hussey's 'Dreamtide' - the original version was an a cappella choral work, shortlisted by BASCA for the British Composer Awards 2012, and after this performance, he resolved to record an album of new works for these forces in the hope of preserving and promoting the featured repertoire and to encourage more music making in this area. Lolin says, "I feel privileged to have met Christopher Hussey, who has composed and arranged extensively for this instrumentation. Through our collaboration, we have both understood the nuance that can be achieved and we want to share it with the world. We hope that others too can enjoy the outstanding qualities of the woodwind orchestra."
The production quality of this important showcase for woodwind music is of utmost importance to its creators, they have carefully selected a set of repertoire which is enchanting, exciting and accessible, as well as being performable by amateur groups (four of the five pieces were originally written with amateur groups in mind). And as for the players, the world-class Czech Philharmonic orchestra was recently ranked 8th position in the online poll, 'World's Favourite Orchestra 2013'. Lolin says he is "thrilled to be working with an orchestra of this quality".
To embark upon a project of this size and to ensure the highest quality is ambitious and costly. The project has already attracted a lot of interest and support, it has the support of BASBWE, CASS, and a number of private sponsors. The creators have recently launched a fundraising campaign via the website indiegogo in the hope that more people will support the project through pre-ordering a CD or a donation, to help them realise their vision and get the music out there.
They are inviting donations towards the costs at different levels, with a variety of rewards on offer, from a pre-release copy of the CD, to signed photographs of the recording sessions and even composition and conducting lessons!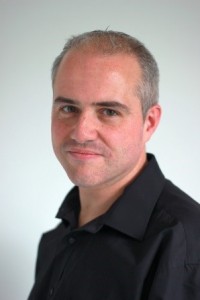 Hussey says, "We have already had a wonderful response in just the first few days of our campaign with some really generous donations. It's heartening to see that there's a real interest in the project. It would be terrific if we can capture the imaginations of a wider audience, such that they are hungry to hear the music for themselves, every single pre-order of the CD or digital download gets us that much closer to achieving our goal."
For more information about the project and a link to the fundraising page:
or go to:
and search for 'twisted skyscape', and join them on Twitter: twitter.com/TwistedSkyscape. The album will be available on CD and for download in April.
---
Share this Article: