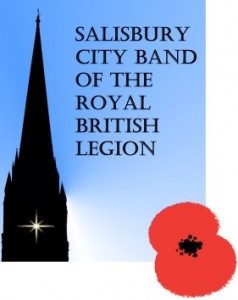 Last week's Spring Concert at St Thomas's Church was attended by Mayor Mrs Penny Brown and her consort Mr Derek Brown. The programme included several Gilbert and Sullivan selections in recognition of the Mayor's musical interests. Soloist Jonathan Hodgetts played the cimbasso in Verdi's Dies Irae, then switched to tuba to perform Sullivan at Sea, a fun variation on popular themes.
Robert Eshelby, a former D'Oyly Carte tenor, sang with his wife Ruth (soprano) and Robbie Bowering (baritone). The trio entertained with selections from HMS Pinafore and The Pirates of Penzance, to audience acclaim. Robbie joined the band on trombone for the rest of the programme.
Selections from Les Miserables and The Lion King were well received. As a military band, we always feature marches, on this occasion St Louis Blues and American Patrol. Elgar's Salut d'Amour was a calming contrast.
The Light Eternal is a thought-provoking work recording the sacrifice in 1943 of four Ministers of different faiths. The chaplains gave their lifejackets to others as the torpedoed warship USS Dorchester foundered. They were seen on deck, praying together for the lives of others, as the vessel sank.
A presentation was made to founding Musical Director, Roger Allsopp, in recognition of his sterling work in starting the band. He also took the baton for the closing British Legion march.
If you would like to find out when and where the band will be playing, please visit:
or the Music in Salisbury website. If you or anyone you know is interested in joining us please ring 01722 331163 or email:
Rehearsals are at Britford Memorial Hall on the first and third Thursdays of each month. We will also welcome drummers who are able to lead short marches, including Salisbury's Remembrance Parade and Carnival.
---
Share this Article: