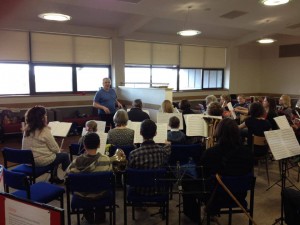 FROM Bill Connor
THE (temp)CHAIR
Dear BASBWE members,
A HUGE APOLOGY to you ALL!
I apologise unreservedly for the lack of the expected Winds magazine as a result of losing our resident Winds editorial expert to compositional successes and the knock-on effect of finding someone else to take over.
The new on-line e-format WINDS will be made available very soon on our website.
The plan is to produce a quarterly on-line e-magazine and a yearly hard copy magazine. The hard copy magazine will be posted out to all paid up members as before.
The new Winds will explain where we are going with BASBWE in the light of modern multi-media and social networks. As well as continuing the original BASBWE ethos, we are also a hub; an information interchange serving and focusing across the wider community for bands up and down the country; those who might not compete in competitions or participate in festivals, getting together week on week enjoying the musical and social interaction to the aspirational bands at the top of their game.
We were left on a strong footing a year ago, when Pete Meechan's time as Chair came to a natural conclusion, I am personally responsible for the recent wobble in direction for the want of time and expertise. A new chairman was voted in last year but stepped down for personal reasons.
I volunteered to be tempchair until a constitutional election can be organised and a new chairman/chairwoman duly voted in.
The BASBWE committee, as ever, is made up of like-minded musicians, conductors, clinicians, composers, teachers, administrators, volunteers all continuing to be committed to the spirit of the original BASBWE ideal of bringing wind and brass ensembles to the attention of the wider public, continuing the commissioning of new pieces and supporting all bands of whatever make up or motivation get the best out of their time together.
We are always open to new ideas and new volunteers please get in touch via the website.
If any of you have the skills to manage and run on and off-line publishing and have the time/energy/imagination to assist us in future editions please do get in touch; we need YOU!
Many best wishes
Bill Connor
12th July 2014
---
Share this Article: