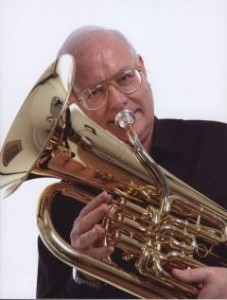 Euphonium Recital no.55 in our 13th. season at St. Mary's and the 24th. year of free lunchtime concerts!
Charley Brighton (Sponsored by Willson Band Instruments of Switzerland)
With Malcolm Stowell (Piano & Organ)
Saturday, August 16th.
St. Mary's Parish Church, Church Street, Slough SL1 1PJ, 12 noon admission free
Parking; disabled badge holders only in the Church grounds, entrance via Albert Street.
Car parking (?1 per hour) at junction of Church Street & Herschel Street, 1 minute walk.
Recital facts & figures since May, 2001; 54 Euphonium recitals given playing 286 pieces of music by 189 different composers from 24 different countries, with 248 on piano, 39 on organ, featuring 21 duets and 88 premieres on 26 different Euphonium models to a total audience of 2,688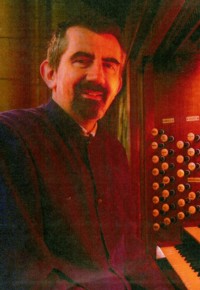 Programme of Music;
All music arranged and adapted for Euphonium by Charley Brighton
Allegro Animato movement 2 of Sonata for Clarinet (1921)
Camille Saint-Saens (1835-1921)
Deep River Op.59 no.10 from 24 Negro Melodies for piano (1905)
Samuel Coleridge Taylor (1875-1912)
Finale from Sonata no. 2 for French Horn (1802) (played on a 1957 Martin (USA) Sousaphone)
Luigi Cherubini (1760-1842)
Prayer for cello, from Jewish Life, no.1 (1924)
Ernest Bloch (1880-1959) (with organ accompaniment)
Liebesleid for violin
Fritz Kreisler (1875-1962)
Czardas for soprano voice, Act II Die Fledermaus (1874)
Johann Strauss II (1825-1899)
---
Share this Article: