A website has been launched to promote the woodwind orchestra. The site details the history of the ensemble as well as information about functioning groups, music and events. The site is run by Shea Lolin, conductor of the Bloomsbury Woodwind Ensemble (London).
Much of the original repertoire for the woodwind orchestra/choir/ensemble was written for symphonic wind orchestras who wished to rehearse and develop the woodwind section. In 2014 BASBWE contributed towards an ambitious project run by Shea Lolin and Christopher Hussey. They produced an album of original woodwind orchestra music using the wind soloists of the Czech Philharmonic. This recording, along with the new website are the seeds to develop this area of music making.
The aim of WOOP (Woodwind Orchestra Online Portal) is to offer other woodwind orchestras a definitive online platform for information and musical scores. A number of free scores are available for immediate download.
Shea Lolin writes: "I am really thrilled about the launch of the WOOP because it is the first such website for the medium. Much like The Wind Repertory Project (www.windrep.org), WOOP is free to use but it cannot be publicly edited at this time. It is my vision to bring the woodwind orchestra to a much wider audience. The woodwind orchestra sound palate has its own unique deep and rich sound, capable of great contrast between its softer tones and its stronger timbres. It is surprising that it has not already established itself given the number of single instrument wind choirs that exist. If one or two decided to join together, they would have a woodwind orchestra!"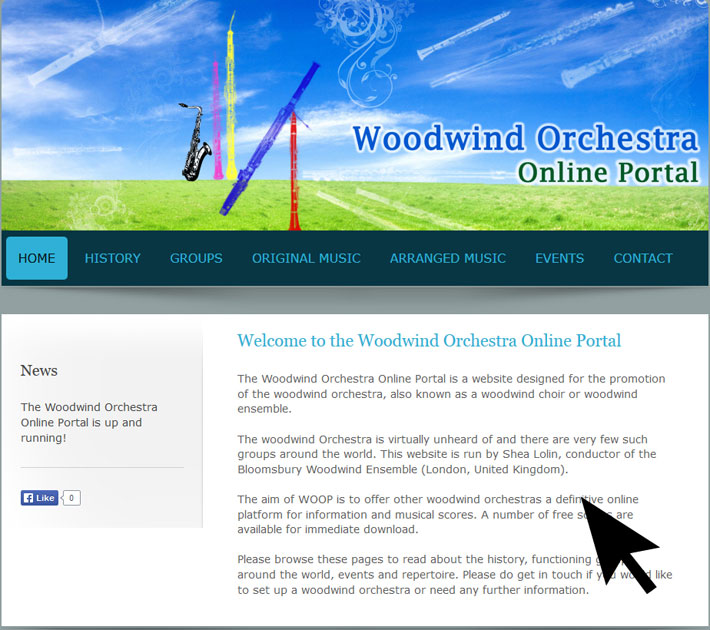 ---
Share this Article: