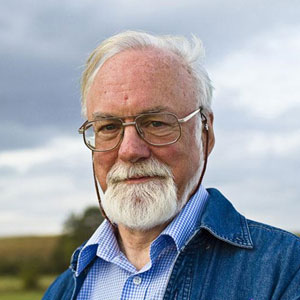 John McCabe the man will be missed as much as John McCabe the musician. No ivory tower on earth could have enticed him inside, as fellow performers, students (for example, from his time as principal of the London College of Music) and those of us in the media can readily testify. His generosity of spirit is exemplified in the sheer breadth of his output and the range of styles he embraced: serialism, minimalism, rock, jazz and wherever else his vital and adventurous imagination took him.
So many pieces remain imprinted in the mind - The Chagall Windows, the celebrated Haydn Variations, an edgy flute concerto for James Galway, the ballet music, Fire at Durilgai, the haunting Notturni ed Alba, the Concerto for Orchestra (taken to the States by Solti) and much, much more.
Having to remain at home in the north-west as a child after an accident resulting in serious burns led to McCabe exploring music and then composition in a way he might not otherwise have done, aided by his mother, a fine violinist. Studies at the then Royal Manchester College of Music (which had shortly before been home to such students as Harrison Birtwistle, Alexander Goehr and Peter Maxwell Davies) helped open doors at the Hall, where he was championed by Maurice Handford and Barbirolli. The latter premiered McCabe's first symphony. He was off, and the muse never abandoned him, nor the commissions. His (apparently) final completed work was the a cappella Christ's Nativity, premiered by the Hall Choir in December.
The life of a virtuoso pianist wasn't originally in the McCabe gameplan: it just happened, and flourished. His myriad achievements included giving the first British performance of John Corigliano's piano concerto. Among his many recordings, nothing has stood the test of time better than the complete keyboard sonatas by his ever-beloved Haydn. McCabe partnered Julian Lloyd Webber in a string of recordings of British music. The cellist recalls 'the most natural of musicians. And someone always cool and calm, with no ego, only ever wanting the best result. He was a practical musician. I remember recording his partita for solo cello, perfectly written for the instrument. And of course he always had half an eye on the cricket!'
McCabe is survived by his wife Monica, who has written movingly of coping with his long final illness.
John McCabe, composer and pianist: 21 April 1939-13 February 2015
---
Share this Article: