Sunday 2nd - Saturday 8th August 2015
The Corps of Army Music is once again running its highly successful and popular Summer Academy at the Royal Military School of Music, Kneller Hall near Twickenham.
2-8 August 2015
The week long course is to attend and is aimed at capable and professional musicians who would like to find out more about a career as a musician in the British Army.
The Corps of Army Music employs over 650 musicians across 22 Bands. We cover almost every genre including a String Orchestra, marching bands, Concert Bands, small ensembles, Jazz and Rock and Pop Bands.
Criteria
Between 17 and 33 years of age
Want to learn more about Army Music and what we do
Interested in performing with professional musicians for a week
looking for a new challenge
What the week will include:
Concert Band rehearsals
Marching Band
Big Band
Ensembles
Military Skills
Physical training - introductory level only
Careers presentations
Social evenings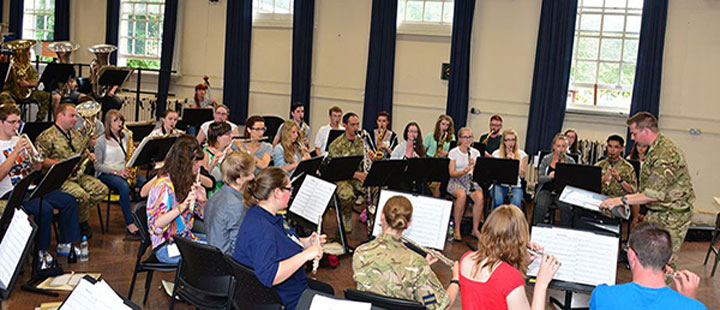 ---
Share this Article: