The series of commissions for wind orchestra in memory of my third son William who died on 13th May 2001 has created in the last fourteen years no less than twenty nine works ranging from school band to professional level wind ensemble.
Easy works for less experienced players
Blackwater - Fergal Carroll - Maecenas
Cathedral Variations - Fergal Carroll - Maceneas
Partita - Daniel Basford - Maecenas
Passacaglia - Timothy Jackson - Maecenas
Song of Lir - Fergal Carroll - Maecenas
Tranquility - Adam Gorb - Maecenas
More challenging works for less experienced players
Aeolian Carillons - Edwin Roxburgh - Maecenas
Deep Soul Diving - Emily Howard - Maecenas
Jump Start - Eric Nathan - Maecenas
Recollections - Norbert Palej - Maecenas
Works for a more experienced ensemble
Blasket Dances - Matthew Taylor - Maecenas
Concertino - Norbert Palej - Maecenas
Dances from Crete - Adam Gorb - Maecenas
L'Homme Arm - Christopher Marshall - Maecenas
Resonance - Christopher Marshall - Maecenas
Symphonie Bombastique - Goh Toh Chai - Composer
Symphony for William - Derek Bourgeois - HaFaBra
Trumpet Concerto - Marco Putz - Bronsheim
Vranjanka - Kenneth Hesketh - Faber
Work for professional ensemble
Bignor Hill - Matthew Taylor - Peters
Bright Spirit - Judith Bingham - Maecenas
Broken Sea, The - Christopher Painter - Maecenas
Cloud of Unknowing - Kenneth Hesketh - Schott
Elegy for Ur - Edwin Roxburgh - Maecenas
Image in Stone - Stephen McNeff - Maecenas
Piano Concerto - Edwin Roxburgh - Maecenas
Slow Dawn - Michael Berkeley - OUP
Waves and Refrains - David Horne - Boosey & Hawkes
Zygotic Variations - Geoffrey Poole - Maecenas
Three works for school bands by Fergal Carroll
'Tis the eve of St Patrick's Day, 16th March 2015, and exactly on time as promised by the composer comes the score of my latest commission, this time of a piece at about Grade 3.5 by Fergal Carroll called Cathedral Variations, a set of Variations on All Praise to Thee, my God, this Night, a hymn with words by Thomas Ken and music by Thomas Tallis.
The work lasts seven minutes and is scored for piccolo and 2 flutes; oboe; Eb, 3 Bb Clarinets and bass clarinet; bassoon ; 2Alto/Tenor and Baritone Saxophones; 4 horns, 3 trumpets, 3 trombones; Euphonium; tuba; Timpani and 3 percussion.
The theme with four variations are laid out as follows:
Start - the hymn tune, in a loose rhythm, over a drone
A - the tune as the bass line, with harmony above
B - as a waltz, in a minor key, with a counter-melody (clar solo)
H - the major-key tune in a 5/4 rhythm
N - as a chorale with a woodwind descant above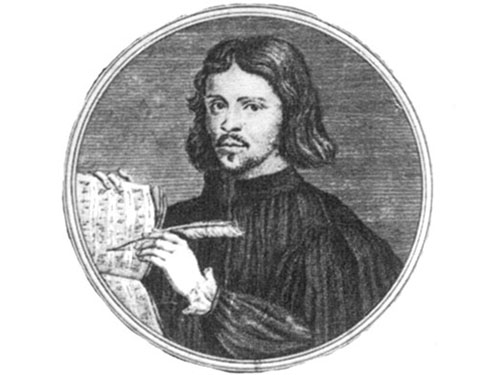 Song of Lir Fergal Carroll
Fergal Carroll writes:
Written for bands of medium ability, Song of Lir is a single movement work lasting just under seven minutes. It is intended to suggest an Irish lament of caoine, and much of the thematic material is derived from a 17th century harping tune called Captain O'Kane.
Lir himself was a king in the Western part of Ireland at the time of the Celts. He had four beautiful children, a daughter and three sons. When their mother died, he married again, but his new wife was evil and jealous, and cursed the children of Lir, changing them into swans. They lived for 900 years as swans until they heard the sound of the first Christian bell coming from a monastery newly built beside their lake. At the sound of the bell, the curse was lifted and they were restored to human form, but were now ancient, frail people. A monk baptised them, whereupon they were able to die in peace. Song of Lir is not programmatic except that the sound of the bell, struck four times, is heard near the end of the work.
Blackwater
Commissioned by Timothy and Hilary Reynish in memory of their son Willim.
World Premiere at Ithaca College, 25th April 2007 by the Ithaca Symphonic Band conducted by Timothy Reynish
Fergal Carroll writes:
The River Blackwater is the largest in the south-west of Ireland and flows through the counties of Waterford and Cork before entering the Celtic Sea at the town of Youghal.
Two main themes provide the melodic material for this 6 minute work. An old Irish air, Cape Clear, is the basis of the main theme. The region after which it is named is not far from where the Blackwater rises. Against this is placed an original counter-melody which we hear at the beginning in the style of a plainchant. There is a central episode where this counter-melody is developed. It is placed into a dance-like 5/4 metre and carried first by the woodwinds before the entire band brings us into the final section where the Cape Clear theme is heard again..
Blackwater is intended for younger bands of between grade 3 and 3.5 standard. It was commissioned by Timothy Reynish and completed in the autumn of 2005.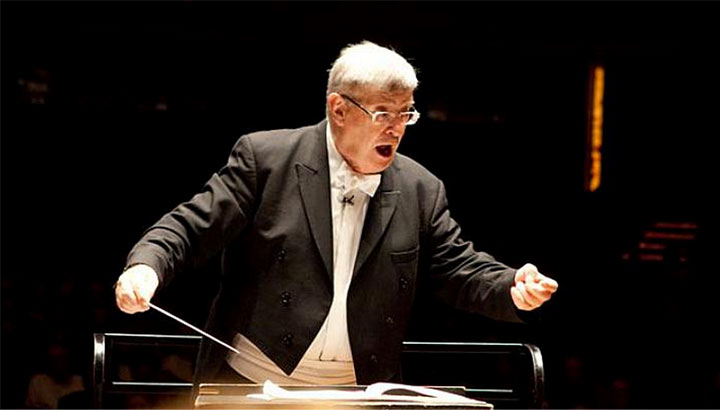 ---
Share this Article: