'What a great band ? and what an amazing sound!' said Nottingham Concert Band's Conductor & Music Director Robert Parker on Tuesday evening after steering 75 musicians through a special 'Open Rehearsal'.
Covering woodwind, brass and percussion sections, the attendees comprised the regular members of Nottingham Concert Band supplemented by a number of invited guests, including players from as far afield as Loughborough and Derby.
The event took place at Jesse Gray School in West Bridgford, which is the band's weekly rehearsal venue, with Robert Parker and Associate Conductor Ashley Parnell leading the players through five pieces specially chosen for the occasion.
Adam Gorb's African Samba, which gave the percussion section a chance to shine, was followed by the swing-time A Tribute to Count Basie arranged by John Moss. Two reflective pieces came next - Pierre la Plante's Gathering Places medley of spirituals and Vaughan Williams' evocative Prelude to 49th Parallel - and the evening ended with a run-through of New York: 1927, an exuberant musical landscape by Warren Barker.
'It was a great experience for everyone!' said Jeff Fry, Chairman of Nottingham Concert Band's Management Committee afterwards. 'We welcomed new players, met old friends and explored exciting new pieces.? I must extend a huge vote of thanks to all those who joined in and helped make it happen - especially to Robert and Ashley for leading from the podium.'
Founded in 1991, Nottingham Concert Band comprises 60+ regular members and performs all over the area. Enquiries about membership and events are always welcome: call Jeff on 01949 860126 or e-mail music@nottinghamconcertband.org
The band is profiled on Facebook and at www.nottinghamconcertband.org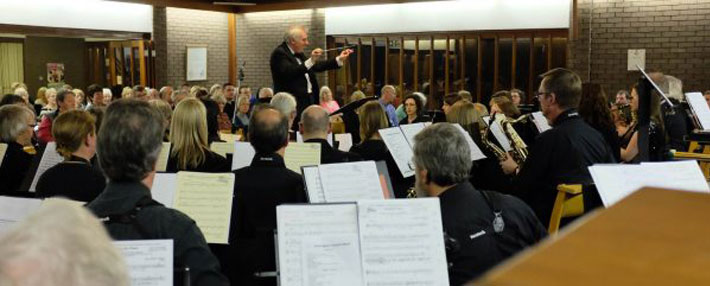 ---
Share this Article: