Come along to listen to the magnificent and unforgettable UK premier of Tolga Kashif's"Queen Symphony" , arranged for Symphonic Winds by Erik Somers.
This exciting piece takes inspiration from the works of Freddie Mercury, Brian May, Roger Taylor and John Deacon - the renowned rock band "Queen". You will recognise themes from some of Queen's most iconic songs, including Radio Gaga, We Are The Champions, Bicycle andBohemian Rhapsody , woven in to a symphonic choral work. The orchestral symphony had its debut in 2002 and the piece was played extensively on classical radio follow its release - the symphonic winds arrangement is a faithful transcript of the original work.
Join the award winning Kew Wind Orchestra and ever popular Hampton Choral Society at 6pm on Sunday 18th November 2018 at St John's Smith Square, London, SW1P 3HA. The concert will also feature the Marching Song of Democracy (Grainger) and Symphony of Psalms (Stravinsky).
Tickets are available from the St John's Smith Square Box Office on 020 7222 1961
Also available from: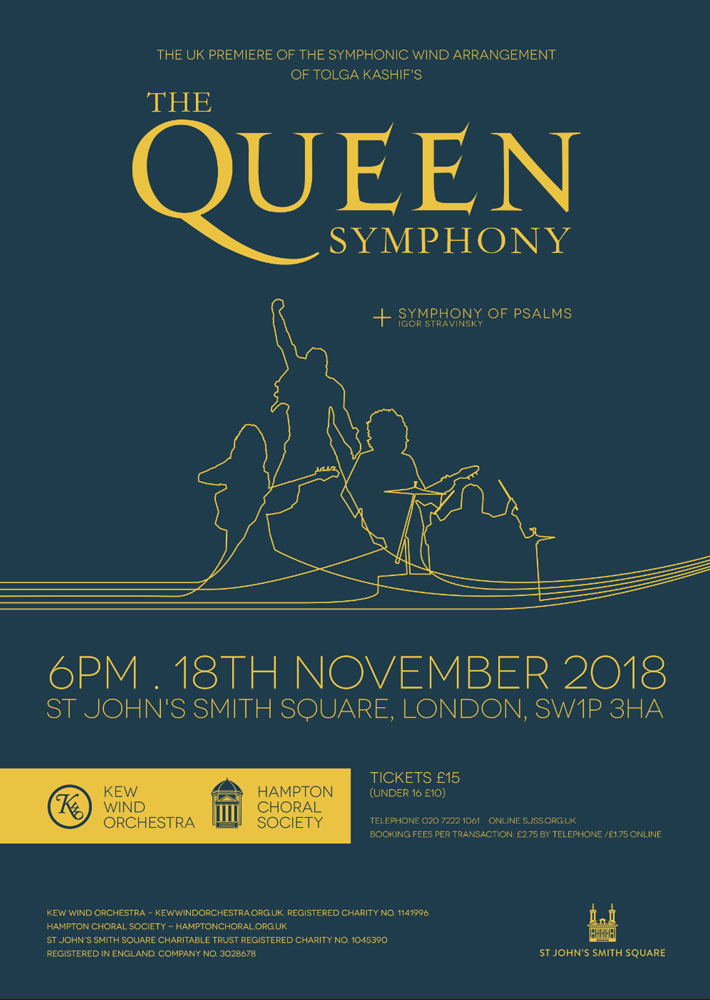 ---
Share this Article: