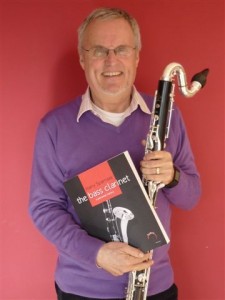 Harry Sparnaay, the bass clarinettist who has been often featured as prominent soloist, launches the most extended and rigorous study on bass clarinet. It deals with thorough technical aspects and emphasizes the resources of present music such as multiphonics, microtones and diverse effects. Everything is illustrated with fingering charts and there are more than 100 audio examples.
You will also learn about Harry's personal life and how much there is to know about the history of the bass clarinet, its repertoire, studies and resources. Furthermore, the author's biography gathers information about his dedication in teaching this instrument during his whole life and presenting it in concert halls around the world as a soloist, member of chamber groups and ensembles.
It is a book to use as a reference, essential for clarinettists, clarinet teachers, composers and musicologists, written by the most important authority on the bass clarinet.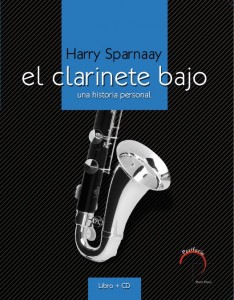 The English book is "Bestseller" number 1 in the sales list of Periferia Music:
and the Spanish book is now number 2.
And...within a year the second edition of the English book was released in November 2012:
---
Share this Article: