The RNCM is pleased to invite applications for 2 Conducting Days on Friday 8 November 2013 and Friday 31 January 2014.
Together with the Conducting Weekend (2 to 4 May 2014) these days form an ideal development programme for young conductors considering full-time study, experienced musicians and educators for whom conducting is part of a wider career in music, and those involved in amateur music-making.
These courses reflect the core belief that underpins all of the College's world-class conducting programmes: conductors learn by conducting other musicians. All participants will conduct at least twice on each day, working with professional pianists and RNCM student ensembles. The tutor for the Conducting Days is Mark Heron. For the Conducting Weekend he will be joined by Clark Rundell, Nicolas Pasquet (Liszt School of Music Weimar) and others.
Repertoire
Day 1 Mahler Symphony No.4
Day 2 Beethoven Symphony No.3 'Eroica' and Brahms Piano Concerto No.1
The repertoire for the weekend will be published separately in the autumn but is expected to include:
Bartok Concerto for Orchestra
Haydn Symphonies 5, 6 and 7
Stravinsky Octet
Messiaen Oiseaux Exotiques
plus Opera excerpts and choral repertoire
Active places
10 active places are available. Participants in the 2 Conducting Days are guaranteed acceptance to the Conducting Weekend. To apply for an active place, you are invited to submit a brief CV highlighting your conducting experience and if possible some video footage of your conducting (a link to an online file (YouTube, Vimeo etc) is preferred). This information should be sent with the completed application form before Friday 30 August 2013. Once your place has been confirmed, you will receive an email with details for payment of the course fee as outlined below. Observers are also invited to watch all sessions.
Costs (inclusive of VAT)
Participants: ?320 for both days and the weekend if paid in advance. Preference is given to applicants for all 3 events. Individual days ?100. Weekend only (separate application process) ?200. Observer ?25 per day
Venue Location
The RNCM is located less than a mile south of Manchester City Centre on the corner of Oxford Road and Booth Street West. Oxford Road connects the RNCM by bus to the City Centre and all of Oxford Road, Piccadilly and Victoria train stations. Oxford Road station is an easy 10 minute walk away. For further information on how to find the RNCM visit:
Parking
There are various secure parking facilities available near the RNCM. Contact National Car Parks Ltd on 0870 606 7050 to locate a convenient parking facility.
Venue facilities
Although the RNCM is a public building, much of the course will take place in areas accessible only with an ID pass. These will be distributed at Registration. The RNCM's catering facilities will be open.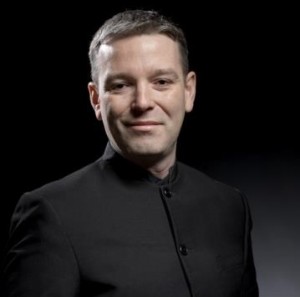 Mark Heron
Mark Heron studied at the Royal Northern College of Music and in international master classes with Neeme and Paavo Jorvi and Jorma Panula. Mark is a member of the conducting faculty at the RNCM where he works with the full range of the College's orchestras and ensembles and teaches conducting within the Junior Fellow and Masters programmes. He is Music Director of the Nottingham Philharmonic, Liverpool Mozart, and Manchester University Symphony Orchestras. As a guest conductor Mark works regularly with professional orchestras and ensembles in the UK, Spain, Finland, Estonia, Germany, Portugal and Israel including the BBC Philharmonic and Royal Liverpool Philharmonic. Mark also teaches conducting at the University of Manchester where over the last 3 years he has developed a unique undergraduate programme which has produced talents such as Duncan Ward and Jamie Phillips.
To apply, please click the link below or contact: Esther Wakeman - Conducting Administrator
---
Share this Article: